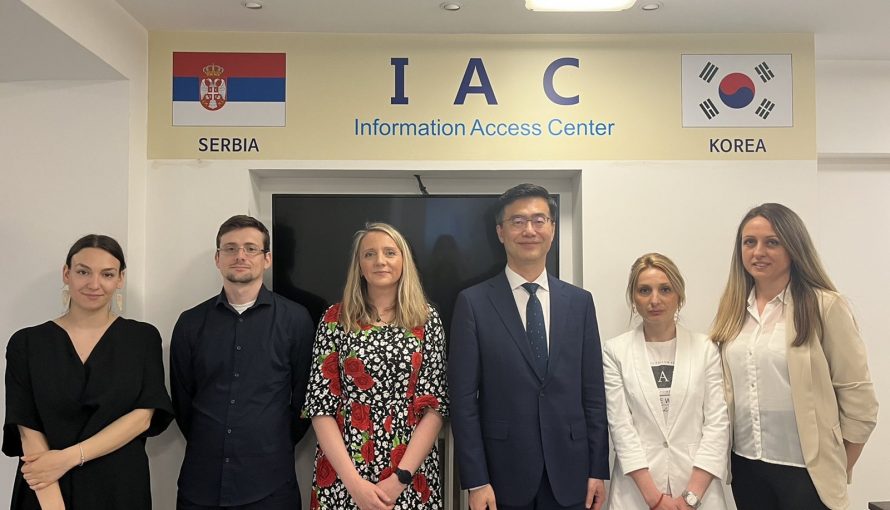 The newly appointed ambassador of the Republic of Korea in Serbia, his excellency, Mr. Jeong Lee visited yesterday the Serbian-Korean Information Access Center of the Ministry of Public Administration and Local Self-Government, the establishment of which was supported by the Republic of Korea, and on that occasion he spoke with employed civil servants.
His excellency, Mr. Jeong Lee emphasized that the Serbian-Korean Information and Access Center is one of the most significant symbols of good cooperation between the two countries, the Republic of Korea and the Republic of Serbia. Ambassador Lee expressed his satisfaction that the exceptional functioning of the center is recognized in the world, and that the SKIP center serves as an example to other information and access centers whose work is supported by the National Agency for the Development of the Information Society of the Republic of Korea.
The ambassador congratulated the employees on winning the award for the best center in the world, with the belief that there will be more such awards in the future, and that the cooperation in the field of electronic administration and information and communication technologies between the two countries will include some new projects and become even stronger.