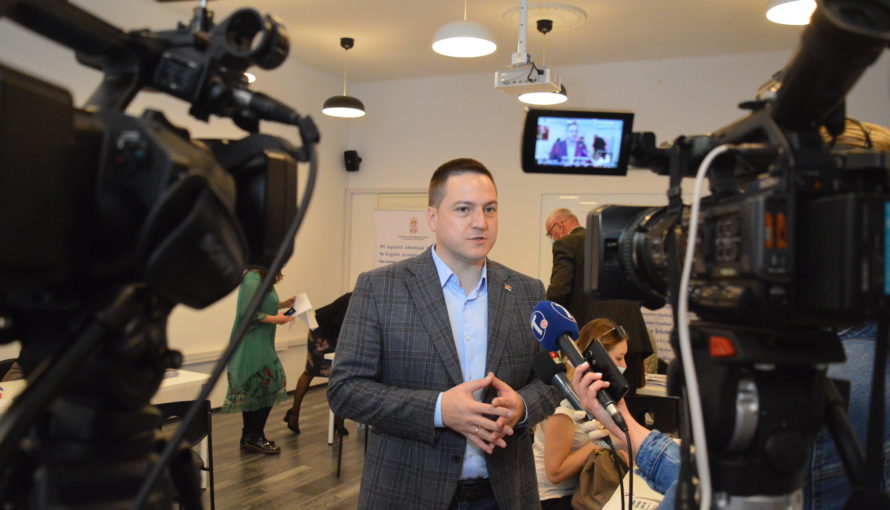 The Ministry of Public Administration and Local Self-Government has once again allocated funds from the Budget Fund for national minorities this year, providing 72 projects in the field of education of national minorities with support amounting to RSD 24 million in total.
"Education of national minorities is an area of ​​essential interest for national minorities, which contributes to preserving the identity of national minorities and provides equal access to education at all levels for members of national minorities", stated Minister Branko Ružić during the signing of contracts in the premises of SKIP Center with representatives of selected projects. He reminded that this year's competition was open in the period from 18 February to 18 March 2020 and that a total of 210 applications were submitted.
"I would especially like to point out that care was taken to choose programmes and projects that contribute to the improvement of education for members of all national minorities", said Ružić.
He explained that among the selected programmes and projects, there was a significant number of those that were multinational, namely those that included programme activities that foresaw inter-cultural dialogue and better acquaintance between different communities.
"Out of RSD 24 million, over RSD 7 million was approved for multinational projects", stressed Ružić.
In his words, the distribution of resources from the Fund is just one of the activities that this Ministry undertakes in order to improve the position and rights of members of national minorities in Serbia.
"In the future, the Government of the Republic of Serbia is ready to create an environment that shall ensure equality of all its citizens", he concluded.