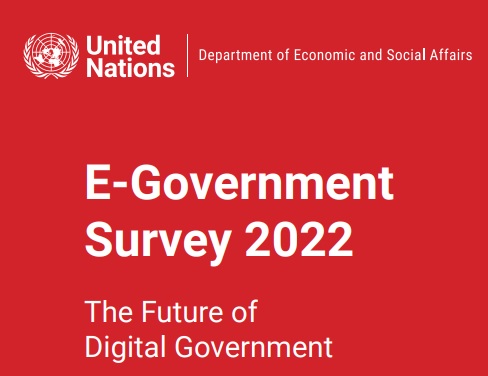 According to the latest United Nations e-Government Survey, which assesses the progress of digital administrations in 193 member states of the United Nations, the Republic of Serbia is in the group of countries with a very high e-Government Development Index. At the same time, Serbia achieved the highest e-Participation Index so far, which means that it is at the very top of the world in the use of electronic services.
In the area of development of electronic government, the Republic of Serbia currently occupies the 40th place and has advanced by 18 places compared to the previous report, when it was in the 58th position. Also, in the field of e-participation, the Republic of Serbia advanced by as many as 26 places and is currently in an enviable 15th place.
In the United Nations Report on the Development of Electronic Governments, it was stated that the improved world ranking of Serbia's electronic administration can be largely attributed to the commitment of the Government of Serbia to the e-Government Development Programme in the Republic of Serbia in the period from 2020 to 2022 and the Action Plan for the Implementation. The achieved success is the result of the public administration's great focus on providing services to citizens and the economy
According to the UN methodology, the e-government development index is a composite index of three important dimensions of e-government: provision of online services, telecommunications connectivity and human capacity, while the e-participation index indicates the use of electronic services in the member states of the United Nations.
Links
https://publicadministration.un.org/en/Research/UN-e-Government-Surveys
https://desapublications.un.org/sites/default/files/publications/2022-09/Web%20version%20E-Government%202022.pdf
https://publicadministration.un.org/egovkb/en-us/Data/Country-Information/id/151-Serbia